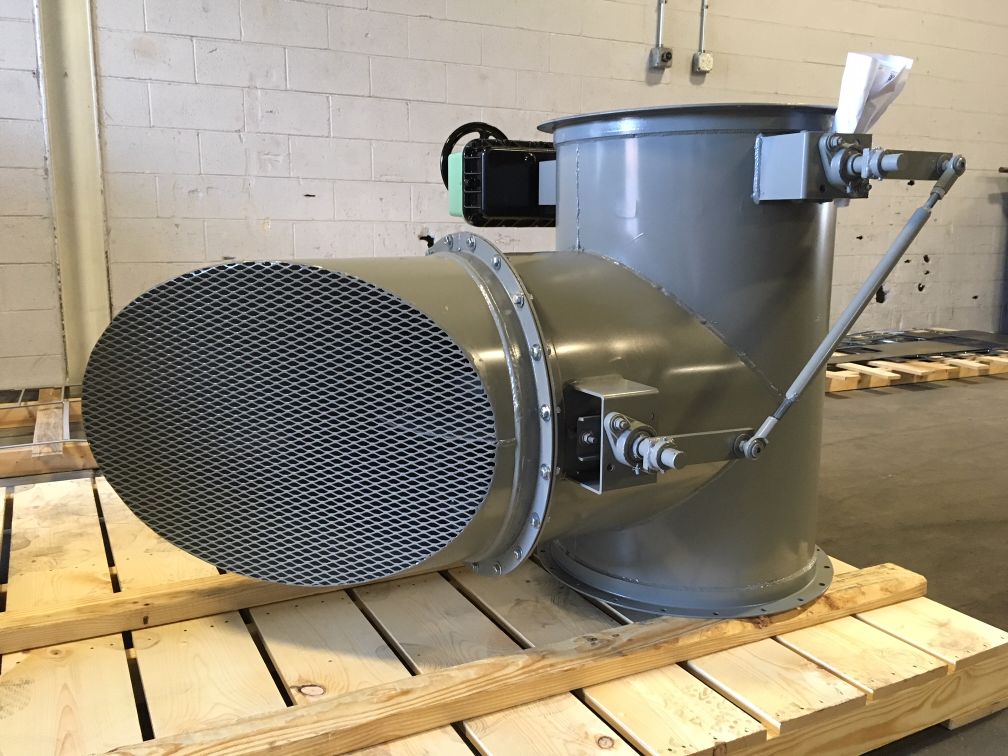 Tee Dampers
Kelair

° Pipeline Accessories

Tee Dampers

° Industrial

Carbon Steel

° Dampers

Air/Gas Control

° Fabrication
If your application requires process air or gas diversion, consider the advantages of a completely pre-assembled diverter assembly.
Factory pre-assembly means a simplified and cost effective field installation. Operational testing and calibrations are completed at the factory prior to installation.
The use of one actuator with a slave linkage saves cost and assures simultaneous operation of both dampers in the tee assembly.
Spring assisted actuators can be used to provide a predetermined fail position of the damper vanes. Proof of open/closed auxiliary limit switches can also be provided.
There are many styles and custom combinations available to meet your application requirements. Several common styles are shown below. Please contact us if you are interested in any other style or variation not shown.
Standard 90 degree or 45 degree lateral butterfly tee damper assemblies are available in round or rectangular configurations.