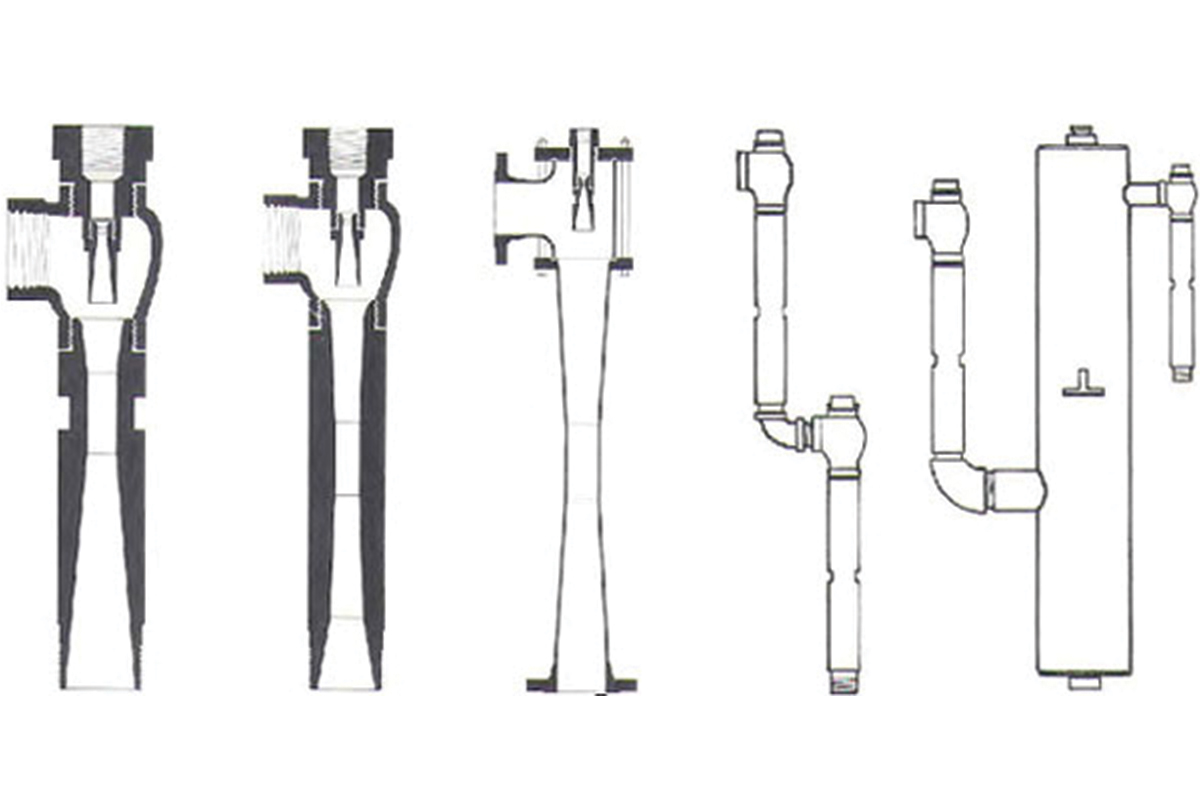 Steam Jets/Eductors
Pardee

Liquid-Powered Jets

Pardee

Gas-Powered Jets
It comes through on your most critical industrial processing operations.
Modern, efficient design, based on Pardee's 44 years of ejector technology and engineering know-how.Rugged, durable construction. No moving parts means fast, easy maintenance and long life.Flexibility of application is designed in with interchangeable components. Adapts readily to your production requirements with on-time delivery.
Thermo Compressors
Desuperheaters
Gas Coolers
Internal Heaters or Mixers
Syphon-Heater
Utilizes steam to mix with and pump a relatively cool liquid and discharge the heated mixture to an intermediate pressure
Exhauster
Uses hi-pressure gas to evacuate gas from a vessel.
Booster
Ejector used to boost pressure of a condensable vapor
Two Stage Non- Condensing Steam Jet Vacuum Pump
Two-Stage Condensing Steam Jet Vacuum Pump
Liquid-Powered Jets
The liquid in your production processes can, under pressure, be used to mix, transfer, pump,
etc., in one continuous operation with Pardee's liquid-powered jet apparatus. By converting
the static head in the liquid to velocity, a reduction in static pressure is created at nozzle
discharge. This, in turn, causes a reduction of pressure in the body of the jet. The reduced
pressure can be used to induce a flow of secondary stream (gas, solids or another liquid).
These tow liquid streams, moving together under violent agitation, are thoroughly mixed and
the residual velocity in the pressure stream drives the mixture through the throat of the
diffuser or recovery cone. The resultant return to pipeline velocity recovers a portion of the
static pressure—usually ample to complete the agitation.
Eductor
Available in alloy, PVC, CPVC and Kynar materials.
Hydraulic Conveyor – Mixer