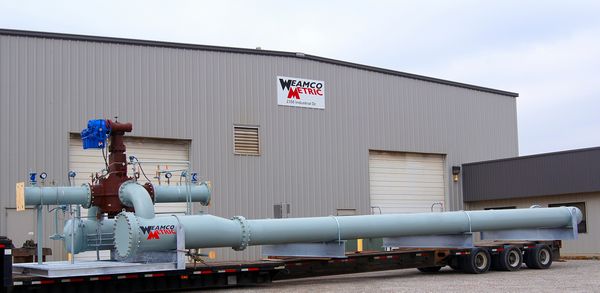 Meter Provers and Pipeline Strainers
Weamco/Metric

° Pipeline Accessories

Permanent Strainers

° Line Blinds

Temporary Strainers

° Meter Provers

Coupon Holders

° Metering Systems
WEAMCO, founded in 1973, is a family owned and operated manufacturing company with its facility located in Sapulpa, OK, USA. Specializing in two major product lines, Weamco has become the paramount manufacturer of conventional meter provers and fabricated strainers in the industry, shipping products worldwide.
WeamcoMetric (The First Name in Strainers) has been manufacturing dependable high quality Permanent and Temporary Strainers since 1973. Industries such as Pipelines, Hydrocarbon, Chemical, Power, Gas, Pulp & Paper, Process Plants, and Refineries all over the world have come to depend on WeamcoMetric's impeccable service, quality and dependability.
Design & Supply of New Direct Fired Heaters. Both API 560 and Non-API.
Oil, gas, chemical and petrochemical industries.
Full spectrum of process applications.
Maximum process performance guarantees.
Maximum shop fabrication of components.
Minimizes field installation time and cost.